Memoryhouse Reads @ Logan Cabaret, this Friday May...
This Friday May 10 at 8:00pm, Memoryhouse will join with the Logan Center Cabaret Series to bring you an exclusive series of readings by Memoryhouse staff and contributors. Amongst them are performance director Eric Shoemaker (who will also MC), blog… View Post
For Alternative Saturday (Tomorrow) Plans
The Caxton Club and Newberry Library will host a symposium on the history of the book and also explore alternative publishing tomorrow, Saturday April 6, at The Newberry Library. The event begins at 8:30am with coffee, proceeds on to a welcome message at… View Post
10 tags
Goats / Eugénio de Andrade / trans. from... →
5 tags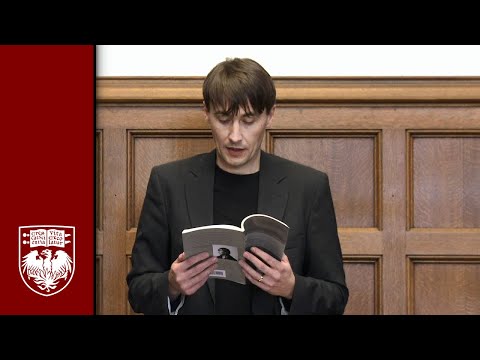 11 tags
"The two most important days in your life are the day you are born …and the day..."
– Mark Twain (via spytro)
"You must live in the present, launch yourself on every wave, find your eternity..."
– Henry David Thoreau  (via tea-and-swashbuckling)
11 tags
9 tags
Snowshoe to Otter Creek / Stacie Cassarino →
9 tags
4 tags
4 tags
5 tags
"I can't go on. I'll go on."
– Samuel Beckett (via mirroir)
8 tags
8 tags
Do this: Sunday Salon Chicago
Memoryhouse favorite Megan Stielstra will be reading at this month's Sunday Salon Chicago, along with (the also exemplary) Eugene Cross (Fires of Our Choosing), Jac Jemc (My Only Wife), and Lauryn Allison Lewis (Solo/Down).   Sunday Salon Chicago is a… View Post shared via WordPress.com
Chicken With Plums
Chicken With Plums After what feels like an eternity, Marjane Satrapi and Vincent Paronnaud have re-teamed to bring the world another vibrant, cinematic take on Satrapi's family history. This time, Satrapi veers away from the graphic style that made her a comic… View Post shared via WordPress.com
Birbigs
Mike Birbiglia loves talking about himself. Not in the snobby, self-inflated, Kanye West kind of way, but in the "let me reminisce about the embarrassing, eye-opening, or life-changing experiences I've had way." We at Memoryhouse, as you may know, love… View Post shared via WordPress.com
Storytime Overload
Storytime Overload We love first-person narratives, and we want you to love first-person narratives, so instead of writing a manifesto outlining the beauty and wonder of narratives, we're going to make you watch our favorites. Sure, it's less intellectual and feeds the… View Post shared via WordPress.com
Song as Memoir: Momus' "The Cheque's in the Post
Habitual oversharer, cultural critic, and Postmodern enfant terrible, Nick Currie (a.k.a Momus), has written some of the most cringingly frank songs we've ever heard.  "The Cheque's in the Post" is a great example of this aspect of his writing style, and… View Post shared via WordPress.com
6 tags
Louie on Marriage
Louie on Marriage Stand-up comedy is sometimes memoir, especially when it's Louie C.K. explaining his failed marriage. So, laugh if you want (really, please do), and make the decision to stay single forever. "Best case scenario, she's going to die."[vimeo 29292229 w=400… View Post shared via WordPress.com